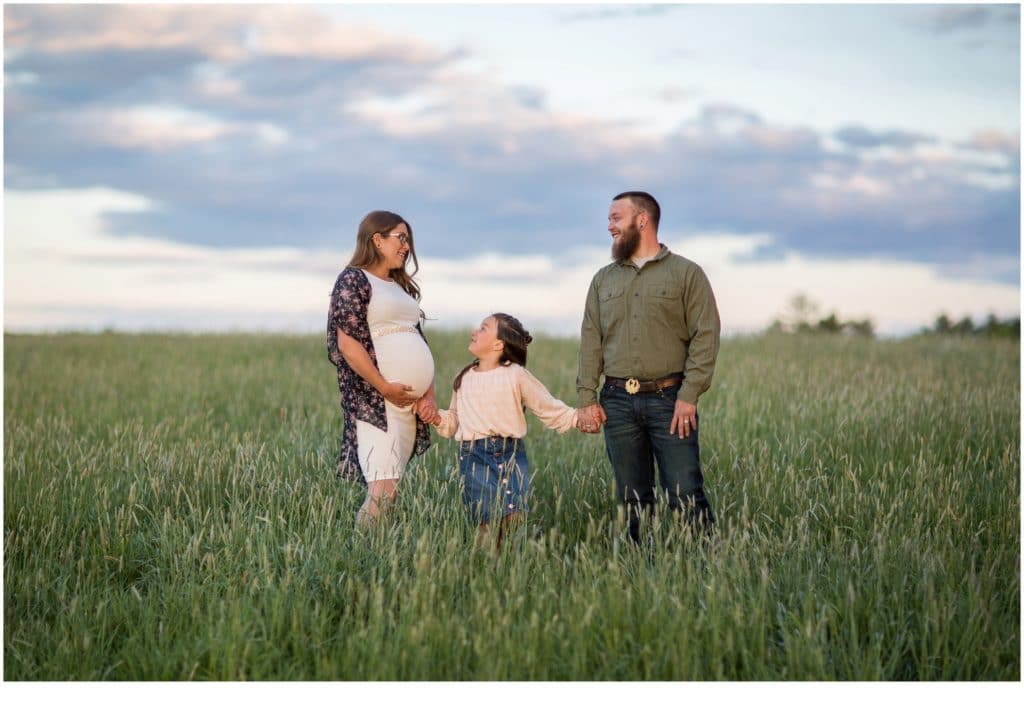 A family expecting their second child and beautiful sunset family portraits. I couldn't be happier as their photographer.
Alexx and Elizabeth came to me to capture family photos before their new addition arrived. I couldn't be happier with how these came out especially when the sky opened up to produce a magnificent sunset just before we were leaving.
We did the session at the Bangor City Forest and walked the trails a bit before finding an open field. Laynee, their daughter, was so excited to be a big sister and couldn't stop grinning from ear to ear. I made sure to get some photos of them all together but then broke it down to just Alexx and Elizabeth so they would have images commemorating their second baby. I couldn't leave Laynee out and had to get some images of her smile as well.
I am so excited for this family as they grow. They own Packrat Property Revival & Yard Care in the Bangor area so be sure to give them a visit if you are in need of property clean up and yard care.
Looking to have sunset family portraits of your family then be sure to click below to book your session!