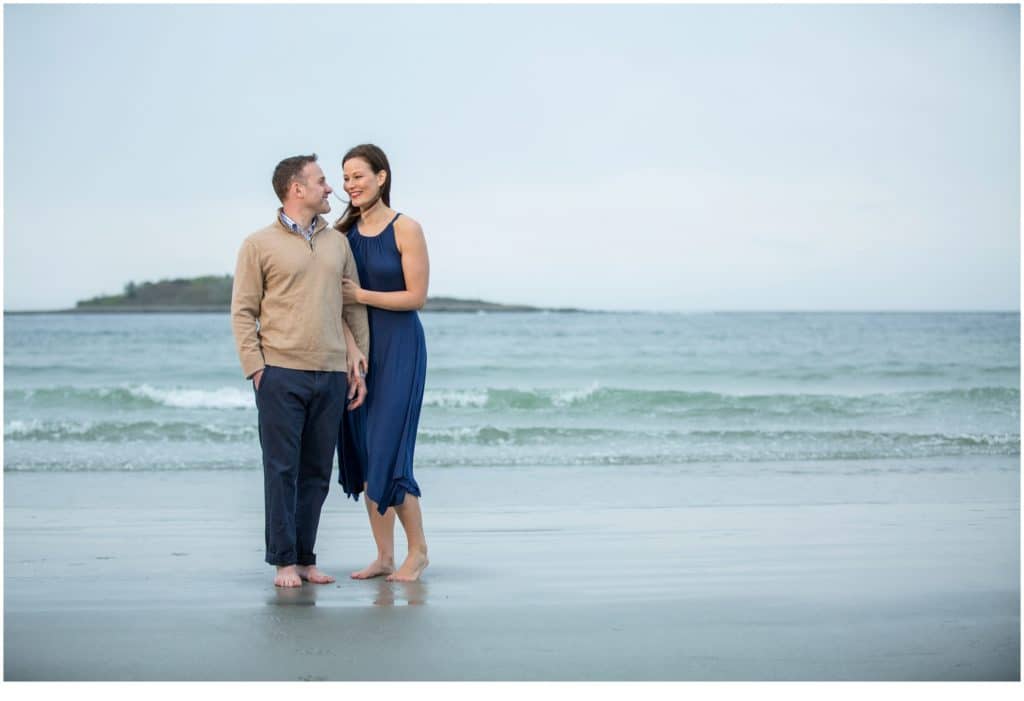 Matt and Caitlin waited to do their engagement photos until just a few weeks before their wedding at The Reading Room in York Harbor, Maine. Some couples do their engagement sessions a year before their wedding, and some do them only a couple days before, giving them a bit of a private moment to relax with each other amidst a normally stressful few days leading up to their wedding. The engagement session is just as much about getting to know each other and what works best for you in photographs as it is about getting some really cool photos of you together in your everyday clothing.
Cait and Matt chose to do their session on Goose Rocks Beach in Kennebunkport, Maine, and although the weather forecast was full of rain, it only sprinkled a little bit for their session, and we decided to use it to our advantage and let the wind move Cait's dress, as well as using a pretty awesome umbrella I take with me just for occasions such as this.
Matt proposed to Caitlin on a trip to Paris! What a romantic place to say "yes"! Sadly, their doggie, Cooper, couldn't be there for the proposal, but he sure did make an appearance during their engagement session, and played a pretty important role on their wedding day as well…. as "Best Dog"! He even wore a vest and bowtie as he strutted down the aisle. Their wedding blog post will be up soon. Don't miss it!