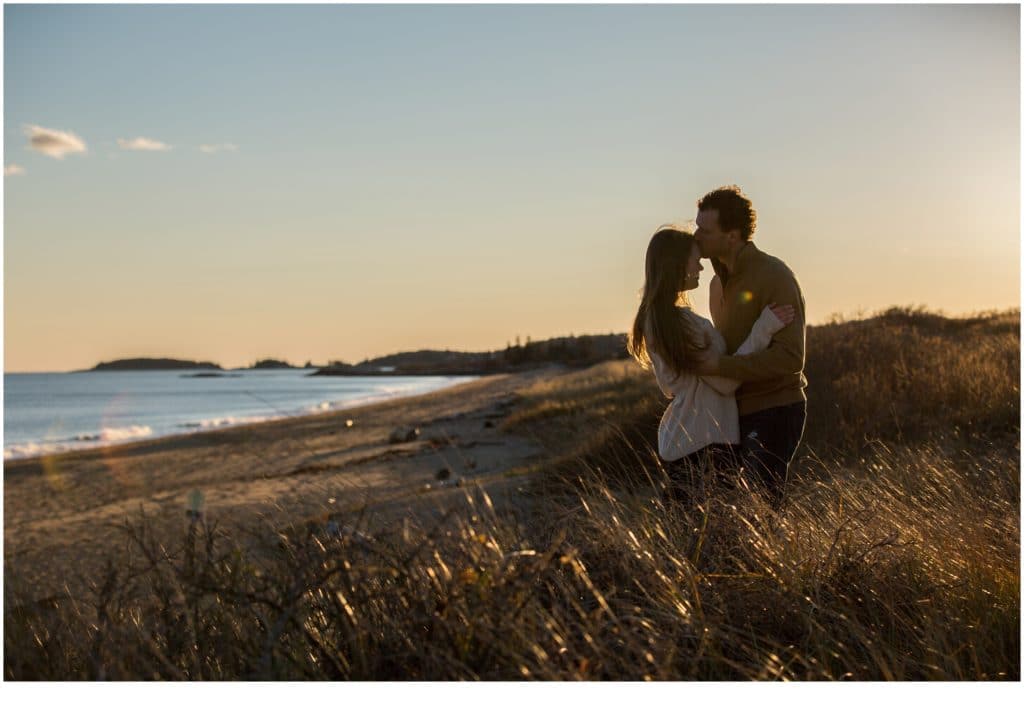 I love photographing couples, both from out of state and those who live here. These two are Mainers through and through! I love this golden hour engagement session.
Emily went to Hall-Dale High School and Justin lives in Hallowell, a tiny village just south of Augusta along the Kennebec River, and owns Hallowell Seafood and Produce in the quaint Maine town. It's a great place to get locally farmed produce and fresh local seafood. Reid State Park was the perfect setting for their engagement photos and the light couldn't have been any better that evening.
Golden Hour Light
Golden hour is the time right before the sun sets where the sun is low on the horizon and produces a warm golden color before the blues of sunset and dusk settle in. This is a great time for photos as it has so much warmth and flexibility.
The warm light only lasts for a little bit so we took advantage of the clear skies at sunset for a softer look. I love the gradient of color in the sky behind them. It goes so well with her dress!
Emily LOVES autumn and this golden light was reminiscent of those warm fall colors. Their wedding will be in October at The Colony in Kennebunkport. I can't wait for their big day!!