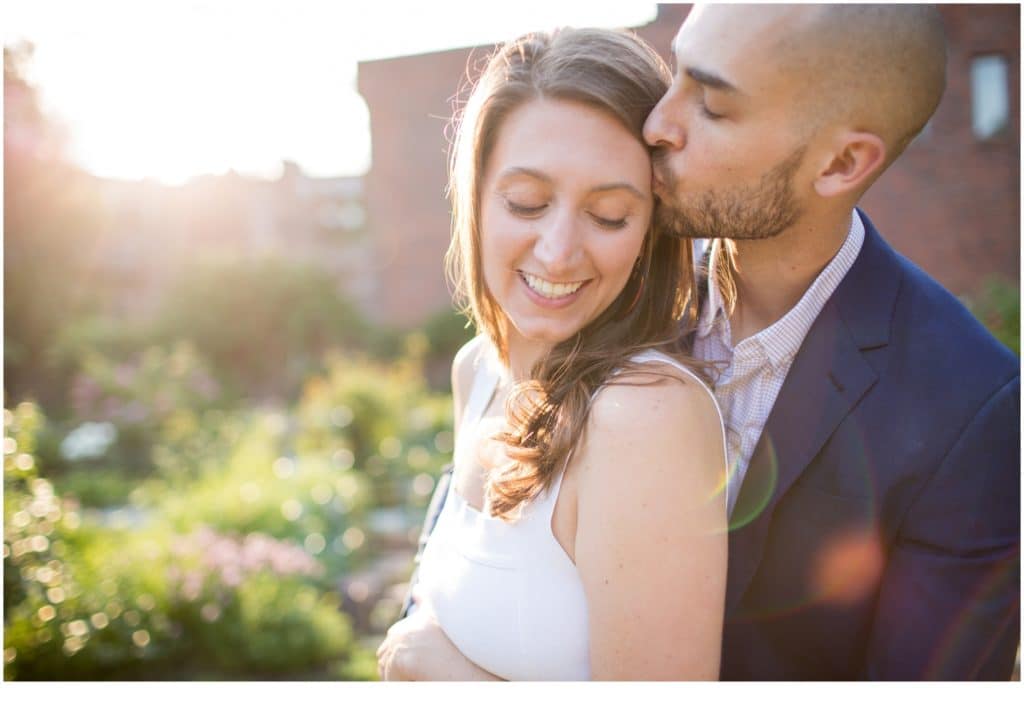 Traveling down to Boston is always a treat and to work with a couple for a fun engagement session is even better.
Winslow and Lilly are goofy, love to laugh and make fun of themselves.  They play like children when having their photo taken, which makes my job as their photographer super fun. I get to capture their quirky and fun personalities that way!
It is so great when couples incorporate their pets into their session and wedding. Callie, their pup, is awesome and has a leash and collar that matches Winslow and his groomsmen's ties on their wedding day.
We did their photos in Boston, and really just wandered around their neighborhood. The fun places we found to use for photos within just a few blocks of their home was so wonderful and unique to their photos… nobody else has photos like these!
Having versatile clothing choices and doing an outfit change during the session really gives so much variety to the images.  These two looked great and since we were in their neighborhood they were able to change it up. There are some things I can't ask of ladies in dresses as far as posing or "action shots" are concerned, so a casual jeans and T-shirt combo is a great idea!
This was such a fun engagement session and I can't wait for their wedding at the Mountain Top Inn in Chittenden, Vermont!